Pregnancy round 2: The final countdown
So I do believe I had planned to write a blog for each trimester of this pregnancy… now here we are… with only days/weeks to go until my "due date" and I thought I better bang out any final thoughts on this pregnancy before I am officially post-natal!
How time runs away from us!
Fortunately the second half of pregnancy has been very kind to me, I am very blessed to have straight-forward and comfortable pregnancies.
If you'd like to read my previous pregnancy blogs you can find them in the links below:
–First pregnancy: First trimester
–First pregnancy: Last trimesters
–Second pregnancy: First trimester
A summary of how the second half of pregnancy has been going…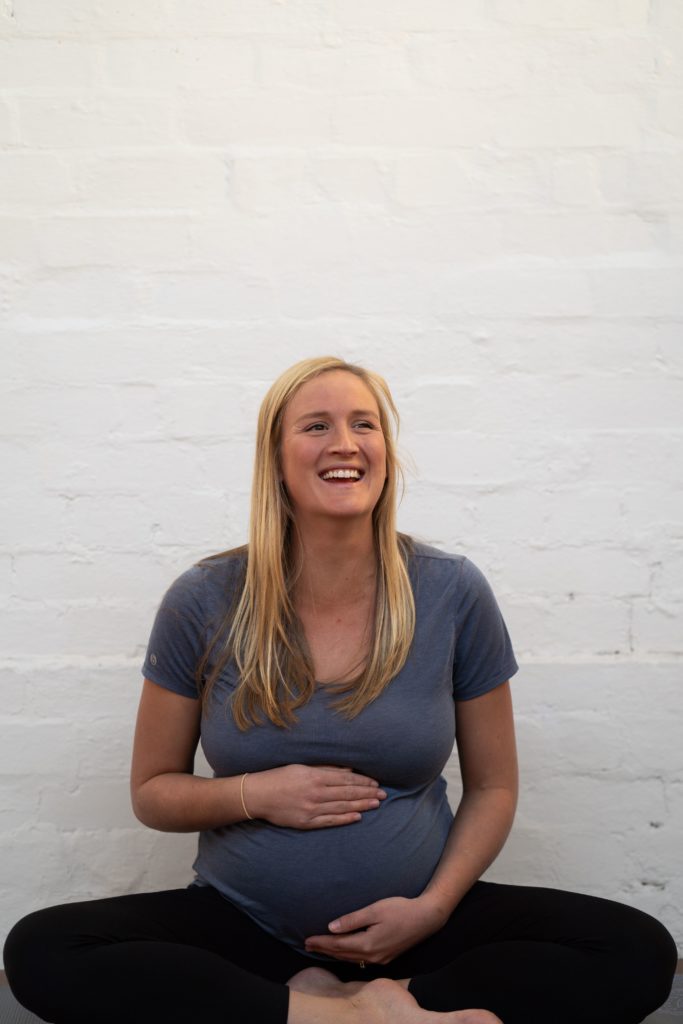 The ups
Sleeping mostly well, just a few extra toilet breaks and rolls side-side during the night
No injuries or pain (touch wood!)
Loving and embracing all the wonderful body changes… I am so fascinated by how veiny my breasts and tummy are and that I have already started producing colostrum
The alien-like dance moves that happen inside my tummy
The downs
Good ol' reflux will not be missed once baby comes… I can't wait to eat after 5pm and still be able to lie horizontal by 9pm!
Vagina stabs. They are so much more intense this time around. Apparently baby is trying to "burrow" it's way down into the birth canal. How's that for a wonderful description?!
Shortness of breath. If I walk up stairs, speak more than a few sentences in a row or just eat too much food… I am a huffing and puffing mess!
Exercise
Fortunately I have been able to continue with light-moderate activity through this entire pregnancy without any pain or issues, which is wonderful.
I am doing a combination of walking, pregnancy yoga and my Pregnancy Posse workouts.
I also do pelvic floor exercises every day!
I do the occasional spin bike or gym session if I have the time and am feeling energetic.
I also carry a toddler up/down stairs, wrestle him on the change table, run after him for some giggles and push him around on his bike. I am convinced this is keeping me much fitter this time round!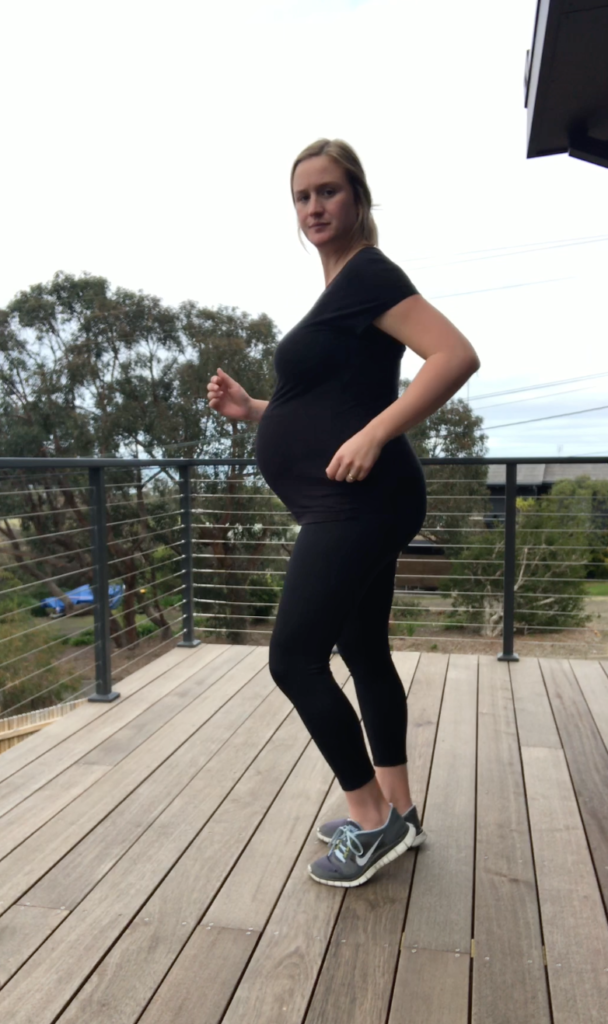 Life with 2…
This is by far the strangest part. I (kind of) know what to expect this time. I know that this little human already has a face and preset genetics and his/her own personality.
It's so surreal!
First time round I didn't know what to expect and I couldn't really imagine how life with a baby might look. However this time I've been there, done that. It's a strange feeling.
I can't wait to see how Massi adapts to being a big brother.
I can't wait to see how life will be with a second child and what learnings I will carry forward with me from my first experience.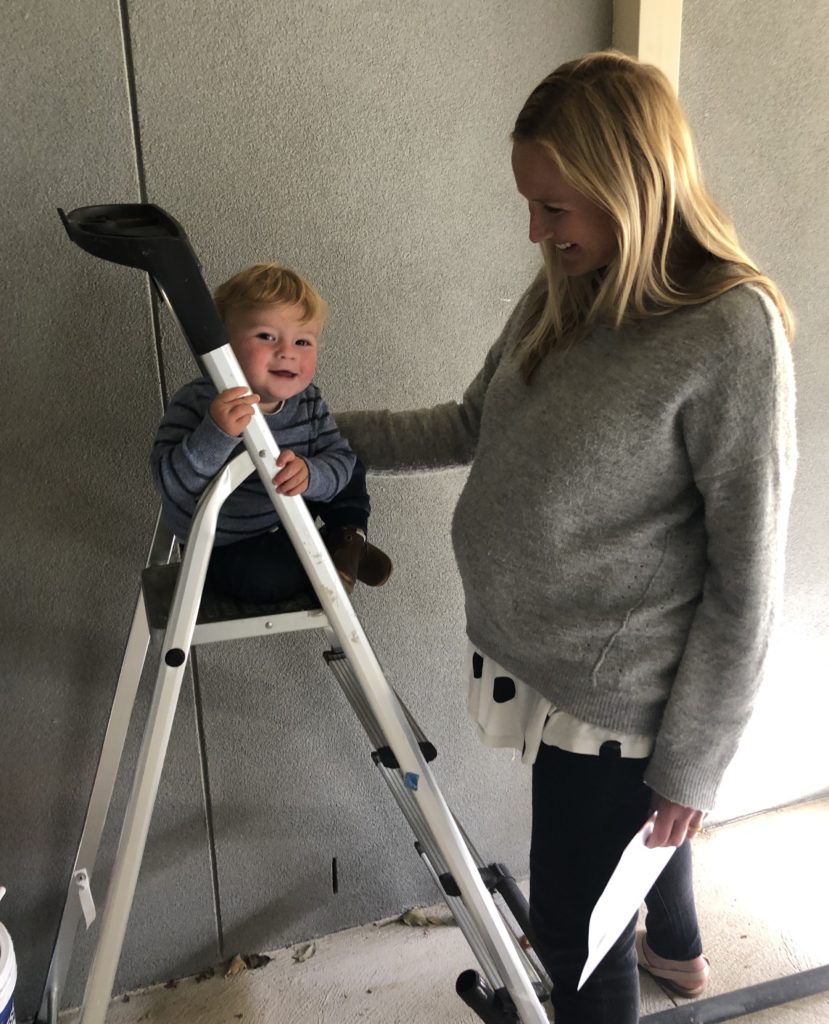 Birth thoughts…
I started this pregnancy with an extremely strong focus on wanting to achieve a VBAC (vaginal birth after caesarean). Not in a healthy, relaxed way. More in a determined, stubborn, "I want what I want and I won't budge" sorta way.
Each to their own, but the above attitude definitely isn't one that serves me well.
Halfway through my pregnancy I'm not sure what came over me, but I decided to "let go".
To free myself of the pressure I was putting on me to have to have a natural birth.
To let go of the fear that I may possibly never ever have one. And that is OK.
Thank god I decided to chill a little bit, because I am in such a wonderful head space now.
Fortunately everything has been tracking well with this pregnancy and all signs are pointing towards a VBAC, or a term I do prefer using is TOLAC- Trial of labour after caesarean.
I am in a calm head space where I am excited and curious and prepared for a vaginal delivery, but am also very calm and prepared for a C-section if that's the way it all ends up heading.
I had a wonderful C-section with Massi. I recovered really well and I don't have any trauma from this day, so I'm not sure why I was putting so much pressure on this birth to have to be different.
So whilst I am trying all I can to set myself up for a spontaneous onset of labour and a good delivery… I have removed the pressure, the fear and the expectations.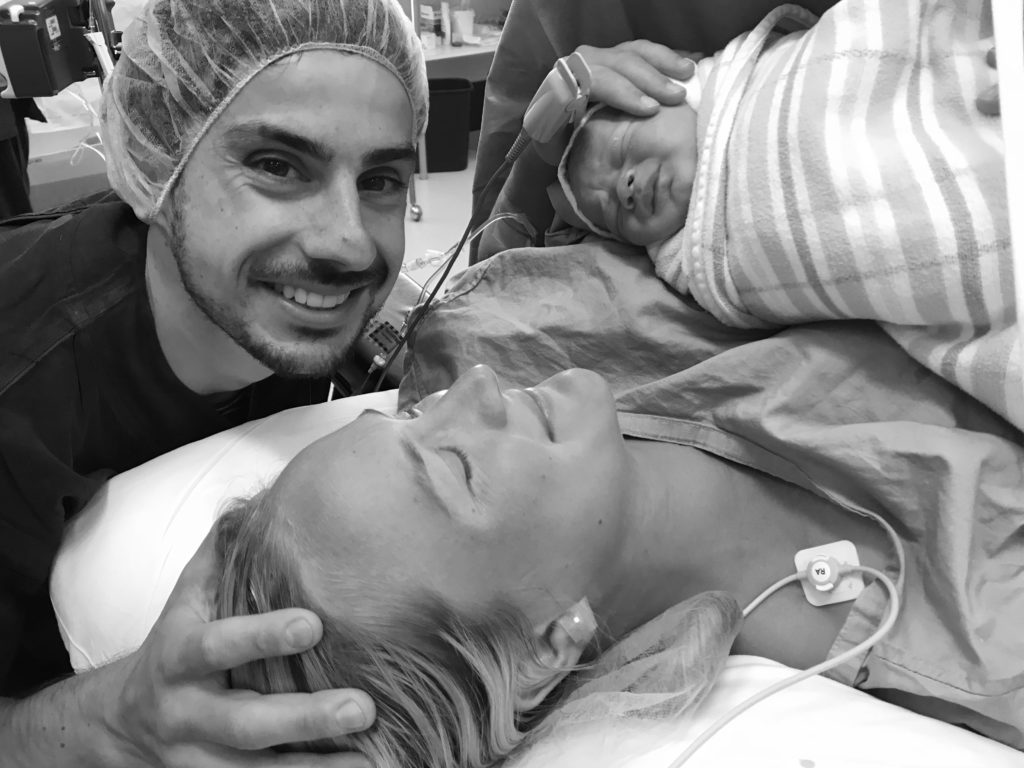 Birth prep…
Weekly yoga to help open up my hips and pelvis, but more importantly help me refine my mental focus and breathing techniques
Listening to a wide variety of podcasts
Reading Marie Mongan's Hypnobirth book
Listening to the Hypnobirth sound tracks (I'll admit… nowhere near as much as I thought I would though!)
Revisiting Juju Sundin's active birth skills
In the final few weeks: acupuncture and drinking raspberry leaf tea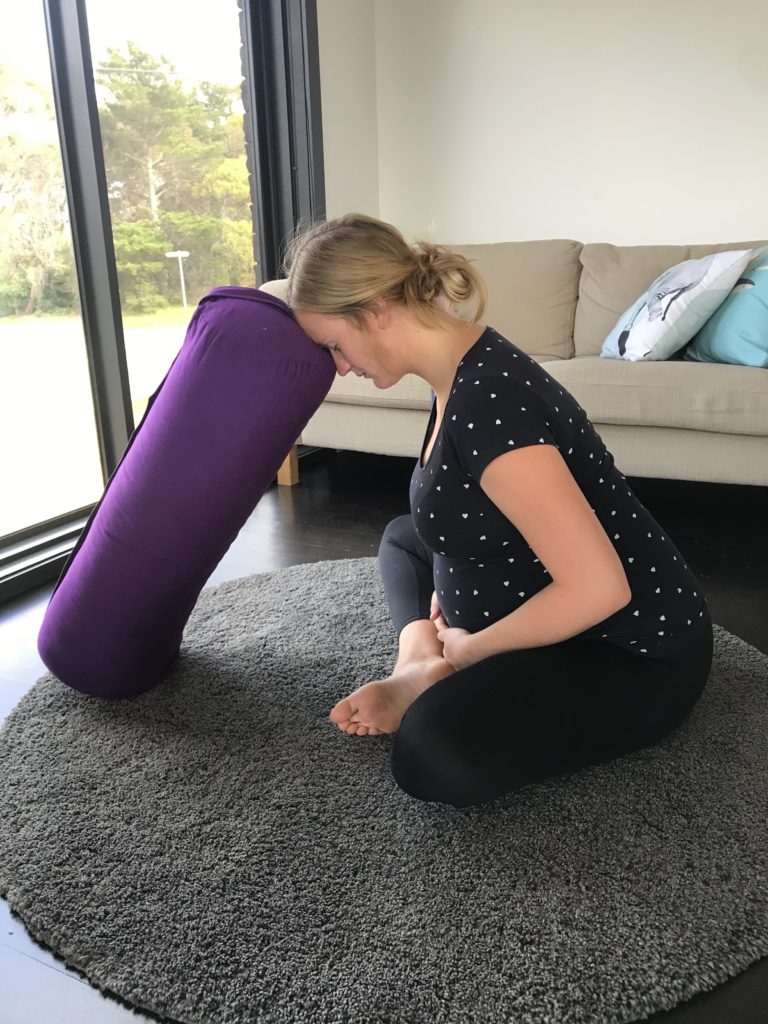 My toolkit for labour and birth
This time I have packed…
Essential oils and a handkerchief to sniff them to help me relax
TENs machine
Spikey ball for massage
Stress ball
I'm open to the experience and will utilise what I need when I need it but I anticipate I may rely on the following techniques…
Rocking and swaying
Forward leaning over a ball/the bed
The shower
Birth mantras such as "Ignore it until you can't", "Labour is a healthy pain" and "Every birth will hit a wall"
Breathing techniques- specifically counting with the inhale and exhale as I find this very powerful
So there you have it… the second half of my second pregnancy summed up in a nutshell! Looking forward to sharing with you all once bubba number two arrives earthside!
xo Physio Laura